It's Wednesday's peak time — probably you're in the midst of gathering all the leads that needed to be submitted, the earliest. Your boss just sent you an email to keep him on track of your progress and inquiries. It happened that you glanced at the desktop clock and it's almost time for lunch. In the middle of the weekly grind, you've been dreaming in a minute about watching the latest movie in the cinema. Well, that mischievous smile is visible on your face during the thought. You playfully tapped the floor with your right foot while progressing on your virtual staffing task. Fingers on sleek, plans are highly gripped! You know that holiday is coming, and you made up a list of all the shenanigans that are about to kick-off! You know from then on that you need a holiday leap — a well-deserved unwinding stint.
By the same token, taking a break from rotating on your swivel chair is the best way to reboot your schema — and perhaps, breathe some fresh air. Now, you have to keep your station unwarmed and start prancing out of the office because your freedom day is about to start. "This is life!", you uttered with a grin.
How to maximize your Holiday?
On a different note, some people feel pressured when holidays are fast approaching. It took them some serious contemplation on how to make things perfect and organized. They're anxious that the impending holiday might be inferior to the previous vacay getaway. Or presumably, the holiday falls on an erroneous schedule which your bank account is not ready for any luxury yet.
Holidays themselves are fixed to be celebrated to commemorate success and momentous events. It is 'that' day that you spend with your family, friends or your lonesome moment, to honor freedom and liberty. Simply put, it is the most legal time to slack off and to hit extra indulgence.
To ensure that you get the best out of your holiday, plan ahead of time and put on all your ideal getaways. Take some holistic move and make the day enjoyable and iconic! Here are some ideas that can help you maximize your red-letter day!
1. Cherish the Day as a National "Yourself" Holiday
You're probably worrying about your client and the imminent deliverables you're about to accomplish. Let me stop you from there. Keep your hands free and shove off any tasks anxiety and start drinking it down! Yes! Take some time to celebrate because you work hard enough. The day is all yours and groove to it as if you own it like a king. Fill those city streets and rejoice it like no other. Keeping the energy high will help you electrify in planning out an amazing occasion — and you are the actor to make it able.
2. Meet-up with Friends to Chill or Cheer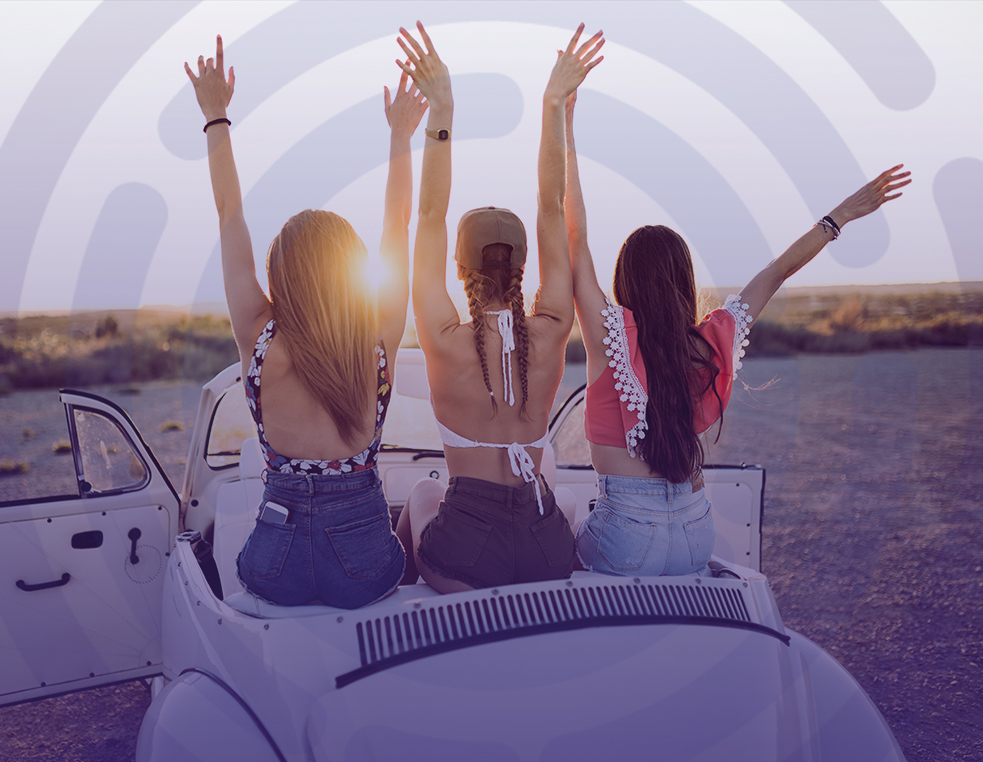 A fine Saturday morning with an earthy smell of dew plus the chirping birdy sound is the day you've been waiting for. Whether you gear on your flipflops or sneakers, call out your friends and relish on a bounty picnic. If you think you're too cool for this, you can always choose to slop on the sofa bed with Netflix and chill with everyone. But never forget about the platter of chips and soda pops to keep you'll in bop. As when the night curtain falls, things can get frisky especially if you're sporting your pink bikinis with a glass of martini. Neon glitters, pink flamingos, grilled barbeques, and splashy pools — turn up the urban sound and party all night long and cheer!
3. A Hearty Feast with Family
Stage your holiday night with gastronomic chattering and merrymaking. A Thanksgiving, Christmas Eve or New Year's Day — all these occasions are meant to warm a loving heart, collectively. Catch up with your loved ones and puff some whiskey to match the warmth around — under the exquisite chandelier. Make the most of the day as it serves as a winning celebration for both unity and companionship. These holidays alone are enough to draw on a splendid recollection to be cherished forever.
4. Solitary Introspection
Things can be a little bit out of hand sometimes. You're worn out from all the things that are going on in your head. You feel like a drained battery and both body and mind took its toll to regression. Treat your holiday or two as a meditative period of 'me' time. Go to places and seek meditation and practice a mantra. Re-evaluate yourself and free your psyche from all the burden. The sound of the flowing streams and cascading waterfalls create a symbiotic connection with nature. Exposure to picturesque nature contributes a lot emotionally and to the wellbeing as a whole. In one summery holiday, be the tree itself to revitalize — think green like it's mint.
5. Holiday Sale Shopping Spree
You started off your holiday morning with an empty fridge and kitchen cabinets. You might want to assess your five-year-old jeans and torn out fabrics on the mattress. Have you ever felt so stoked to kick-off some vengeance and establish a major home makeover? Well, groceries and wardrobe apparels need to be rescued and you surely need to do so. Shopping malls tend to run some promotional rollback for holiday seasons. Now keep your fingers up and command both your bank and mind sane while you steer in a holiday shopping madness.
Then again, holidays are the best for magical solo bustles or for group escapades. Pamper yourself as what holidays have to offer. Let go of yourself and loosen up a bit! Holidays are the best time to paint memories and rekindle the essence of life. Whether you're commencing a quite or an upbeat holiday, what is important is that it employs positive energy to keep your day going — while it preludes to your mood for the next working grind.