As the clock buzzes in the most bewitching hour, Karen solemnly feels the tranquility of the night and puts her palms together to utter her praises through prayers: "Amen", she says. She then walks her way to the kitchen to prepare her hearty lunch and feed her feline pets. Thirty minutes after, she's already singing in the shower while embracing along the positive vibes for another day at work and leaving her nest at around 1:15 to 1:30 AM for her shift at 2. It is never a question of why Karen has paved her way as the ace of the first quarter of 2018.
A time-controlled freak – that's how she coins herself. But everyone else knows how her morning ritual has depicted one of the values enlisted in the APLUS culture, attitude.
So what does it take really to become an Ace Virtual Assistant?
Karen shared her echoing deeds as soon as she arrives at the office for about three months starting in January. Since she only had one client then, she sits down in her station and opens up an email and skype right away. Then, she becomes a busy bee working on banner quotes, blog content, and marketing materials such as brochures and flyers and even editing videos.

Karen also admitted how being a virtual assistant became a challenge for her at first. She exclaimed that she had limited knowledge when it comes to providing administrative and online marketing services. But her openness to the knowledge shared by her colleagues and her initiative in maximizing the use of the resources available in the office for learning helped her in adapting to the fast-paced world of remote assistants.
Like everyone else, Karen also has a share of the humble stories of beginnings in Blueprint. And giving utmost value to how her colleagues have helped her, Karen swears to return the favor by providing quality work to the company and sharing her input as well to colleagues when needed.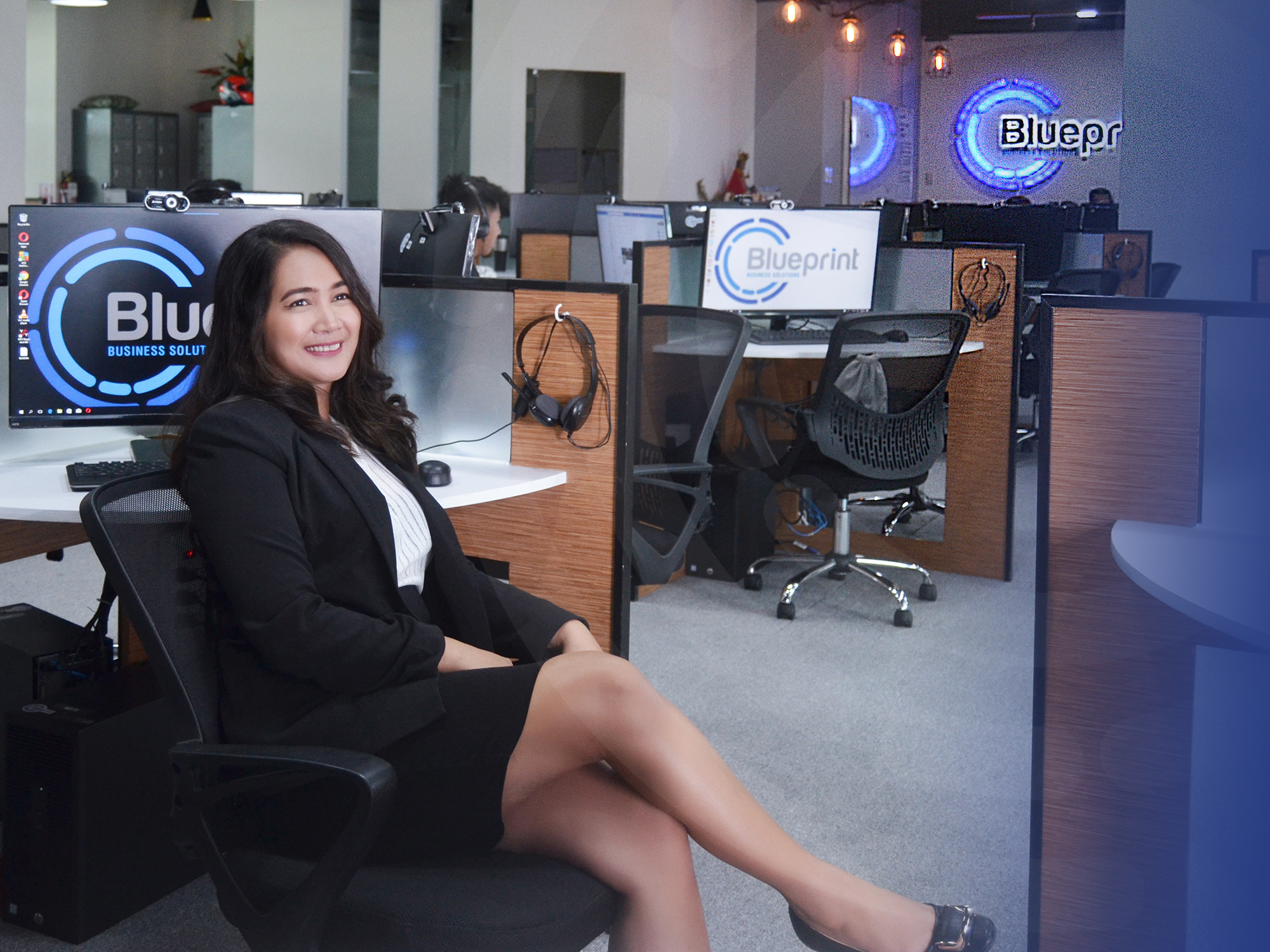 Motivated and inspired by the love she has for her family and by how she values her relationship with God, friends, and colleagues, Karen pours intense passion into her profession. Through this, she is not only able to work efficiently as a remote assistant, but she is also able to provide quality service to her clients and thus, leading to unparalleled client satisfaction.
Karen and the rest of the team has the heart of a true-blooded Blueprint Ace who lives with a stronghold of the values we share as stated in our APLUS culture.